Learn more
The options /
Services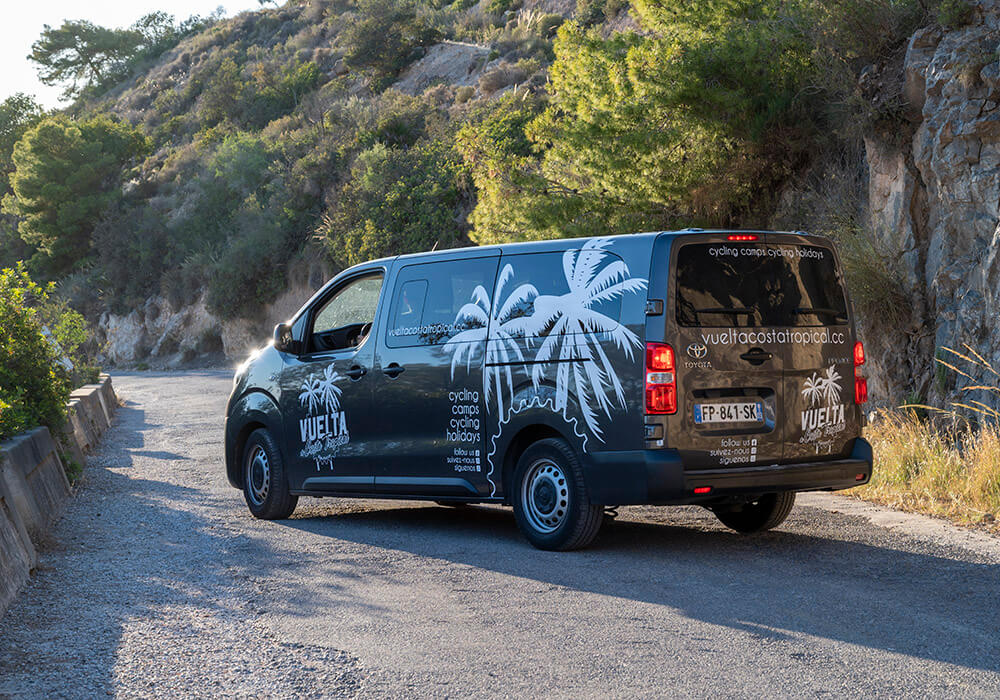 An optional airport transfer service is available. We have a van that can pick up up to 5 participants/trainees and their bikes. Or 6 participants and 2 bikes maximum.
This option includes a return trip to the following airports: Malaga (1 hour journey), Almeria (1 hour and a half journey) and Granada (1 hour journey).
We define an appointment time with you. We pick you up with your luggage and drop you off at your accommodation.
For a good organization we will not be able to provide this service to all trainees if they arrive at different airports. This is why we ask you to contact us in advance to organize us as well as possible. In addition, we reserve the right to move the appointment earlier or later according to our obligations and other impediments related to our schedule.
We therefore reserve the right not to be able to provide the service for practical reasons. Nevertheless, we will do our best to satisfy you and offer you the most relevant alternative.
60€ / person or 150€ / group (same flights for group participants) on privatized stays
We are in partnership with local bike rental shops.
We have available the latest BMC:
– Teammachine SLR 2023: Ultegra Di2
– Teammachine SLR 2023:105 Di2
– Roadmachine 2023: Ultegra Di2
– Roadmachine 2022: 105 mecha
– Roadmachine 2022:Etap
– e-bike Roadmachine AMP 2023: 105mech
Available sizes: 47, 51, 54, 56, 58, 61
Do not hesitate to contact us before your reservation for more information.It is also possible for us to have other makes/models of bikes. Consult us to explain your wishes.
You can bring your pedals or saddle if you wish. We will take care of mounting them.Each bike will have a Garmin-type GPS support; if you want another type, contact us beforehand in order to satisfy you as best as possible.
See the sheets and geometries of the bikes:
– Teammachine SLR 2023
– Roadmachine 2023
– Roadmachine AMP 2023
from 180€ for the week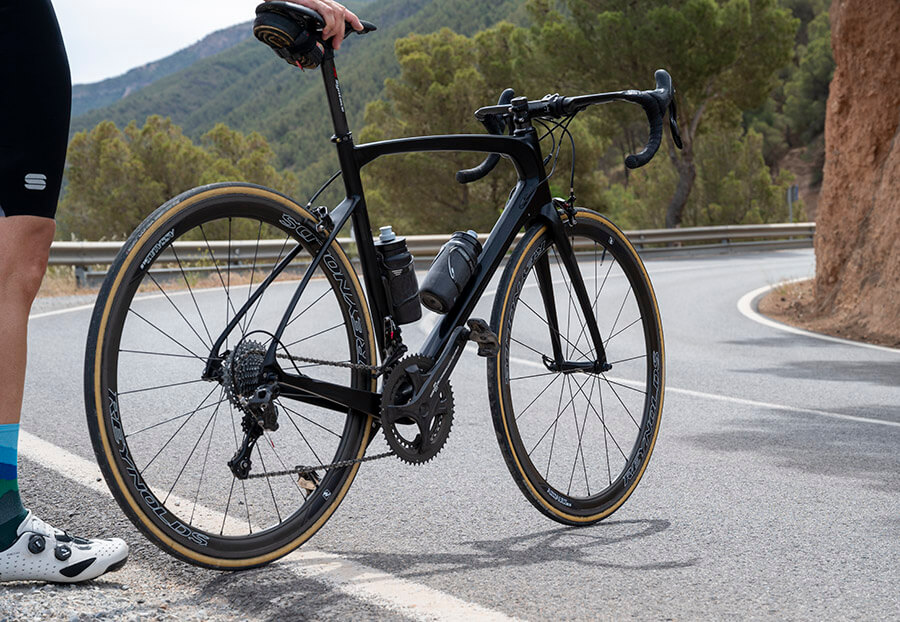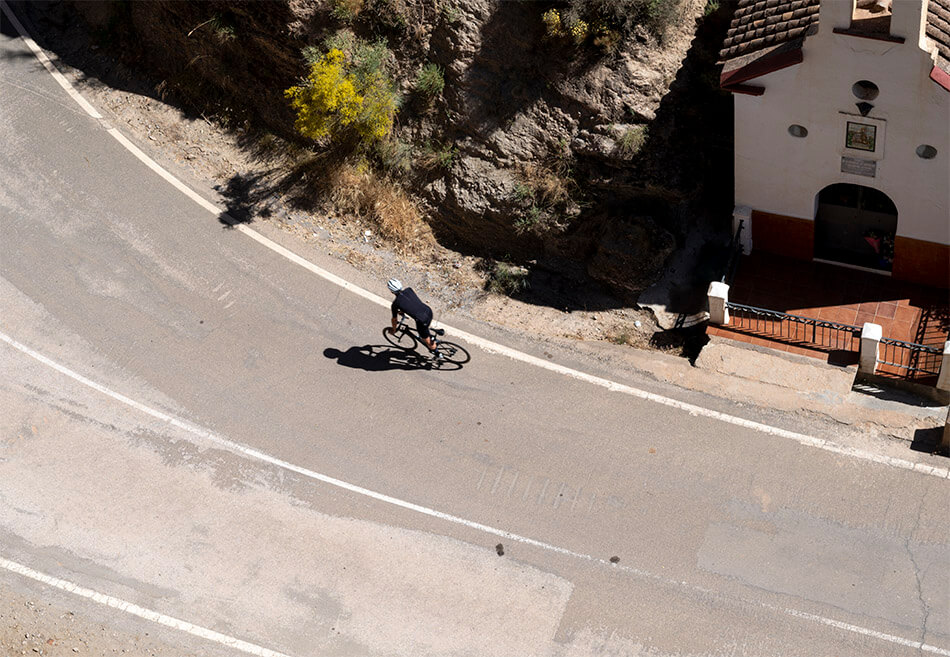 Rental of Favero Assioma pedals/power meters
-#-#-#-#- COMING SOON-#-#-#-#-
We offer for rental for the 5 outputs, a pair of Assioma Duo pedals (sensor on each pedal). Plug and play, these pedals install and configure in minutes. Note that you can rent a pair and lend it each day between participants (subject to pedal/cleat compatibility).
We have several sets of pedals in Look Keo cleat format. And we also have Shimano 105 pedals whose axle has been replaced by a Favero Assioma.
What better place to learn about the power meter and discover/compare your data with friends…and professionals climbing these passes?
Do not hesitate to contact us for more information !
30€/1 day. 100€ for the week
Other (catering, packs, padel, excursions, etc.)
Padel: we can organize the rental of one of the padel courts in Almuñécar, accessible on foot from the accommodation. The city has 7 public courts and we will take care of renting you a court for 1 hour. We will provide you with a set of 4 rackets and 3 balls.
€35 for 1 hour with equipment (i.e., €8.50/person) €45 for 2 hours
Catering, food packs: we can provide you with special food requests if you have specific diets (vegan, gluten-free, etc.), if you want local fruit/vegetable packs or others.
Outings: we can organize, from time to time, specific outings/visits according to your wishes or ideas. Visit of Granada, the Alpujarra (white villages), excursion to Nerja, Malaga…etc…
Other requests: do not hesitate to contact us